Tarikh 22 September 2010 menjadi tarikh bagi mereka yang menanti lahirnya album terbaru dari
Dimmu Borgir
. Sebuah band yang menuju kejayaan dipersada mainstream apabila album2 mereka meletup diserata dunia. Walaupun mendapat banyak kritikan dari peminat era lama mereka namun
Dimmu Borgir
tidak kembali menoleh kebelakang.
Abrahadabra
yg membawa maksud "I Will Create As I Speak" (agak kontraversi tajuk ini sebenarnya) ini juga menjadi penantian setelah "In Sorte Diaboli" menemui peminat sekitar 2007.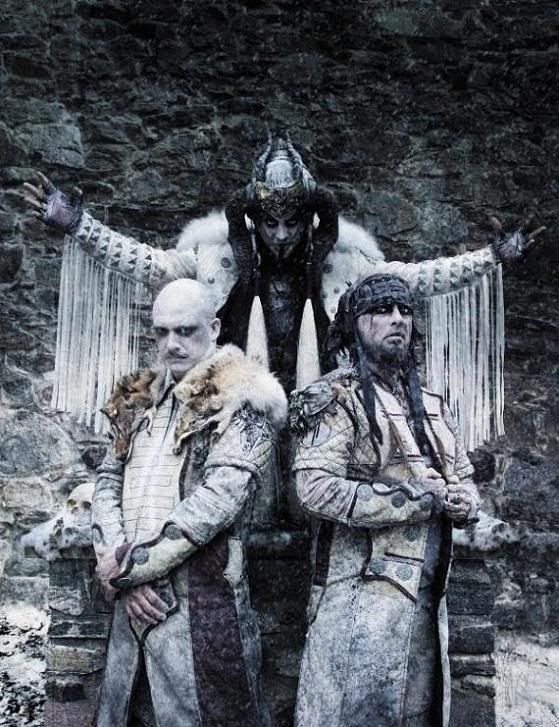 Untuk album terbaru bertajuk
Abrahadabra
ini
Dimmu Borgir
terpaksa menggunakan beberapa orang sessionist bagi menggalas tugasan dibahagian bass, keyboard dan drum. Ini merupakan satu cabaran bagi
Silenoz, Galder
dan
Syagrath
dalam mempertahankan takhta mereka dalam menerajui persada Black Metal seluruh dunia setelah pengunduran
Mustis
(Keyboard) dan
Vortex
(Bass).
Terdapat beberapa sessionist yang terlibat didalam album ini. Antaranya ialah
Agnete Maria Forfang Kjølsrud
,
Kristoffer Rygg
dari
Ulver
,
Ricky Black
dari
Chrome Division
,
Andy Sneap, Gerlioz
dan juga penglibatan
The Norwegian Radio Orchestra
yang di conduct oleh
Gaute Storaas
dan koir oleh
The Schola Cantorum Choir.
Abrahadabra
boleh didefinisikan sebagai sebuah album yang agak teliti. Melibatkan beberapa negara sepanjang proses rakaman. Album ini telah dirakam di Sweden untuk track vocal dan drum manakala track gitar, bass dan keyboard dirakam di Norway. Proses mixing dan mastering pula dijalankan oleh
Andy Sneap
dan
Dimmu Borgir
sendiri manakala proses mastering dilakukan oleh
Russ Russell
serta
Dimmu Borgir
sekali lagi turut terlibat dalam proses ini. Kedua2 proses mixing dan mastering ini dilakukan di England. Keseluruhan tempoh masa rakaman adalah selama 11 bulan.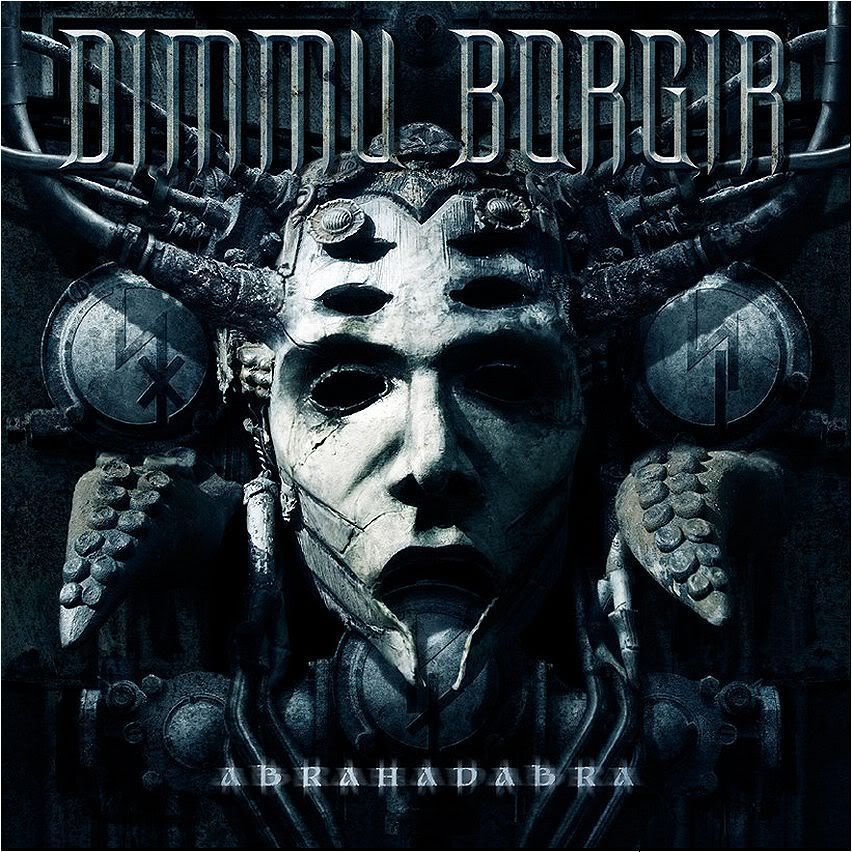 Jika dilihat, Abrahadabra rilis dalam pelbagai versi dan setiap versi pula mengandungi track yang berbeza2 namun terdapat 10 track rasmi untuk album ini.




1 - Xibir

2 - Born Treacherous

3 - Gateways

4 - Chess With The Abyss

5 - Dimmu Borgir

6 - Ritualist

7 - The Demiurge Molecule

8 - A Jewel Traced Through Coal

9 - Renewal

10 - Endings And Continuations




Untuk versi2 lain seperi digipack, vinyl, i-tune version dan versi2 lain terdapat beberapa bonus track (berbeza mengikut format produk) seperti

Gateways (Orchestral Version), The Demiurge Molecule (Orchestral Version), Dimmu Borgir (Orchestral Version),

Perfect Strangers (Deep Purple Cover)

dan

D.M.D.R. (Dead Men Don't Rape) (GGFH Cover)

.




Sebelum rilisnya ini

Dimmu Borgir

telah meriliskan sebuah single bertajuk

"Gateway"

dimana bersama single ini juga terdapat video klip yang mana juga ianya melibatkan

Agnete Maria Forfang Kjølsrud

yang menyumbangkan suara serta karektor yang agak jahat didalam video klip ini. Untuk pengetahuan anda,

Dimmu Borgir

telah mengundang

Andy Sneap

(Gitarist dari band lagenda

Sabbat

) untuk menyumbangkan solo untuk lagu ini.

Andy Sneap

juga menyumbangkan 1 lagi solo untuk track bertajuk

"Renewal"

.

Video klip "Gateway" yang rilis pada 14 September

Abrahadabra

turut menggunakan elemen orkestra, sama seperti beberapa album terdahulu seperti

Puritanical Euphoric Misanthropia (2001)

yang menggunakan

The Gothenburg Opera Orchestra

dan elemen ini berterusan jika tidak pada keseluruhan album pasti terdapat satu atau dua lagu yang menggunakan elemen orkestra ini pada setiap album. Untuk album terbaru ini

Dimmu Borgir

menggunakan khidmat

The Norwegian Radio Orchestra

dan untuk bahagian koir pula

Dimmu Borgir

menggunakan khidmat

The Schola Cantorum Choir

. Single

"Gateway"

menjadi pilihan untuk album ini dan kombinasi orkestra dan irama black metal

Dimmu Borgir

kedengaran mampu menandingi lagu2 lama seperti

Progenies Of The Great Apocalypse

dan

The Serpentine Offering

.

Berbalik kepada track2 didalam album ini ternyata single utama iaitu

Gateway

merupakan track yang paling menonjol jika dibandingkan dengan track2 yang lain. Namun track kedua bertajuk

"Born Treacherous"

,

"The Demiurge Molecule"

dan

"Renewal"

yang juga agak menarik. Gua sebenarnya agak tertarik dengan bonus track yang juga lagu cover dari

Deep Purple

bertajuk

Perfect Stranger

yang dibawa dan disusun semula mengikut perisa

Dimmu Borgir

. Satu olahan menarik dan paduan vocal dari

Syagrath

dan

Snowy Shaw

untuk clean vocal tetapi lenggok nyanyian

Snowy Shaw

menjadikan lagu ini unik. Jangan pula anda mengharapkan terdapat unsur grind atau attack drum menggila dalam lagu ini kerana mood nya moderate sahaja.

Dari segi produksi dan kualiti rakaman, tidak dapat disangkal lagi album ini ternyata mempunyai kekuatan tersendiri. sama seperti album2 terdahulu. manakala dari segi bunyi untuk setiap lagu, pada gua yg mengemari tone dan cara permainan

Nicholas Barker

(bekas pemain drum

Dimmu Borgir

) album ini jelas lari dari beat2 dan stroke trademark

Nicholas

dan tiada hentakan padel selaju

Hellhammer

(terlibat untuk album

In Sorte Diaboli

). Namun grind beat dari instrument drum pada track terakhir

"Endings And Continuations"

agak mengejutkan!!! Untuk rakaman album ini, sessionist yang digunakan untuk posisi drum ialah

Daray

.

Manakala posisi bass pula digalas oleh

Snowy Shaw

.

Rasakan aura gabungan dua genre berlainan iaitu orkestra dan black metal

yang menghasilkan irama symphonic, epik dan pasti anda akan terasa akan gegaran sebenar seni music tanpa batasan ini.

Sebarang berita terkini berkenaan

Dimmu Borgir

boleh dicapai melalui laman web rasmi mereka atau melalui laman myspace dan facebook mereka.


Official Dimmu Borgir's Homepage Myspace Facebook